Refine your results
SHOW
Show:

Press enter to collapse or expand the menu. For navigating with in Filter options, press tab. To select Filter options, press enter.

Clear All

Filter

Done

0

Products

Add filter

Reset filters
Product List
{ "451266158" : { "14 D Width": [ "Black", "Cognac" ], "10.5 EEE Width": [ "Black", "Cognac" ], "7.5 D Width": [ "Black", "Cognac" ], "9 EEE Width": [ "Black", "Cognac" ], "10.5 D Width": [ "Black", "Cognac" ], "10 EEE Width": [ "Black", "Cognac" ], "8 D Width": [ "Black", "Cognac" ], "10 D Width": [ "Black", "Cognac" ], "15 D Width": [ "Black", "Cognac" ], "9.5 EEE Width": [ "Black", "Cognac" ], "11 D Width": [ "Black", "Cognac" ], "8.5 D Width": [ "Black", "Cognac" ], "9.5 D Width": [ "Black", "Cognac" ], "12 D Width": [ "Black", "Cognac" ], "13 D Width": [ "Black", "Cognac" ], "11 EEE Width": [ "Black", "Cognac" ], "12 EEE Width": [ "Black", "Cognac" ], "9 D Width": [ "Black", "Cognac" ] } }

{ "id" : "451266158", "productName" : "Florsheim Finance Cap Toe Oxfords", "productItem" : "418Y", "productDescription" : "Smooth and stylish, these classic cap-toe oxfords will complete your dress-wear look. Breathable, durable, and soft leather quarter linings and sock liner. Fully cushioned insole with removable footbed with ortholite high rebound foam. Flexible rubber sole. Full grain leather upper. Spot clean. Imported.", "promoDescription" : "", "productUrl" : "http://www.gl-green.com/p/florsheim-finance-cap-toe-oxfords", "productImageUrl" : "https://images.josbank.com/is/image/JosBank/418Y_16_FLORSHEIM_COGNAC_MAIN?$browse_thumbnail$", "productImageFullSize" : "https://images.josbank.com/is/image/JosBank/418Y_16_FLORSHEIM_COGNAC_MAIN?$browse_thumbnail$", "price" : "$125.00", "regPrice" : "", "salePrice" : "", "label": "none", "category" : "Shoes", "subcategory": "Florsheim", "stock": 1, "dimension53" : "No" }

{ "451094072" : { "11 D Width": [ "Grey", "Tan" ], "11.5 D Width": [ "Grey", "Tan" ], "8.5 D Width": [ "Grey", "Tan" ], "9.5 D Width": [ "Grey", "Tan" ], "13 D Width": [ "Grey", "Tan" ], "12 D Width": [ "Grey", "Tan" ], "14 D Width": ["Tan"], "10.5 D Width": [ "Grey", "Tan" ], "8 D Width": ["Tan"], "15 D Width": ["Tan"], "10 D Width": [ "Grey", "Tan" ], "9 D Width": [ "Grey", "Tan" ] } }

{ "id" : "451094072", "productName" : "Joseph Abboud Thorton Oxfords", "productItem" : "40RR", "productDescription" : "These fine Oxfords by Joseph Abboud feature smooth, one-piece blucher uppers that lend a refined style to your look. Five-eye lace ups. Cushioned insoles. Man-made non-slip outsoles. Genuine leather. Spot clean. Imported.", "promoDescription" : "", "productUrl" : "http://www.gl-green.com/p/joseph-abboud-thorton-oxfords", "productImageUrl" : "https://images.josbank.com/is/image/JosBank/40RR_16_JOSEPH_ABBOUD_HERITAGE_TAN_MAIN?$browse_thumbnail$", "productImageFullSize" : "https://images.josbank.com/is/image/JosBank/40RR_16_JOSEPH_ABBOUD_HERITAGE_TAN_MAIN?$browse_thumbnail$", "price" : "$100.00", "regPrice" : "", "salePrice" : "", "label": "none", "category" : "Shoes", "subcategory": "Joseph Abboud", "stock": 1, "dimension53" : "No" }

{ "451040760" : { "13 EEE Width": [ "Black", "Dark Brown" ], "11.5 D Width": [ "Black", "Dark Brown" ], "14 D Width": [ "Black", "Dark Brown" ], "10.5 EEE Width": [ "Black", "Dark Brown" ], "9 EEE Width": [ "Black", "Dark Brown" ], "10.5 D Width": [ "Black", "Dark Brown" ], "10 EEE Width": [ "Black", "Dark Brown" ], "10 D Width": [ "Black", "Dark Brown" ], "9.5 EEE Width": [ "Black", "Dark Brown" ], "11 D Width": [ "Black", "Dark Brown" ], "8.5 D Width": [ "Black", "Dark Brown" ], "9.5 D Width": [ "Black", "Dark Brown" ], "12 D Width": [ "Black", "Dark Brown" ], "13 D Width": [ "Black", "Dark Brown" ], "11 EEE Width": [ "Black", "Dark Brown" ], "12 EEE Width": [ "Black", "Dark Brown" ], "9 D Width": [ "Black", "Dark Brown" ] } }

{ "id" : "451040760", "productName" : "Joseph Abboud Wingtip Oxfords", "productItem" : "40KL", "productDescription" : "Classic wingtip styling in fine leather. Four eyelets. Fully leather lined. Imported.", "promoDescription" : "", "productUrl" : "http://www.gl-green.com/p/joseph-abboud-wingtip-oxfords-40KL", "productImageUrl" : "https://images.josbank.com/is/image/JosBank/40KL_01_JOSEPH_ABBOUD_HERITAGE_BLACK_MAIN?$browse_thumbnail$", "productImageFullSize" : "https://images.josbank.com/is/image/JosBank/40KL_01_JOSEPH_ABBOUD_HERITAGE_BLACK_MAIN?$browse_thumbnail$", "price" : "", "regPrice" : "$110.00", "salePrice" : "$89.00", "label": "sale", "category" : "Featured", "subcategory": "Ready for Anything", "stock": 1, "dimension53" : "No" }

{ "451452105" : { "11 D Width": [ "Black", "Blue", "Bourbon Suede/I", "British Tan", "Green", "Light Grey", "Mocha", "Navy Suede/Ivor" ], "11.5 D Width": [ "Black", "Bourbon Suede/I", "British Tan", "Light Grey", "Navy Suede/Ivor" ], "8.5 D Width": [ "Black", "Blue", "Bourbon Suede/I", "British Tan", "Light Grey", "Mocha", "Navy Suede/Ivor" ], "9.5 D Width": [ "Black", "Blue", "Bourbon Suede/I", "British Tan", "Green", "Light Grey", "Mocha", "Navy Suede/Ivor" ], "13 D Width": [ "Black", "Blue", "Bourbon Suede/I", "British Tan", "Green", "Light Grey", "Mocha", "Navy Suede/Ivor" ], "12 D Width": [ "Black", "Blue", "Bourbon Suede/I", "British Tan", "Green", "Light Grey", "Mocha", "Navy Suede/Ivor" ], "14 D Width": [ "Bourbon Suede/I", "British Tan" ], "10.5 D Width": [ "Black", "Blue", "Bourbon Suede/I", "British Tan", "Green", "Light Grey", "Mocha", "Navy Suede/Ivor" ], "8 D Width": [ "Black", "Blue", "Mocha" ], "15 D Width": ["Navy Suede/Ivor"], "10 D Width": [ "Black", "Blue", "Bourbon Suede/I", "British Tan", "Green", "Light Grey", "Mocha", "Navy Suede/Ivor" ], "9 D Width": [ "Black", "Blue", "Bourbon Suede/I", "British Tan", "Green", "Light Grey", "Mocha", "Navy Suede/Ivor" ] } }

{ "id" : "451452105", "productName" : "Cole Haan Zerogrand Navy Suede Wingtip Oxfords", "productItem" : "41F7", "productDescription" : "A stylish combo of casual and dress, these Zerogrand shoes by Cole Haan have brogued wingtip details and a flexible, segmented rubber sole. Softly cushioned, they'll provide a spring to your step. Genuine leather upper, lining and trim. Lace up. Rubber sole. Spot clean. Imported.", "promoDescription" : "", "productUrl" : "http://www.gl-green.com/p/cole-haan-zerogrand-navy-suede-wingtip-oxfords", "productImageUrl" : "https://images.josbank.com/is/image/JosBank/41F7_75_NAVY_SUEDE_IVOR_MAIN?$browse_thumbnail$", "productImageFullSize" : "https://images.josbank.com/is/image/JosBank/41F7_75_NAVY_SUEDE_IVOR_MAIN?$browse_thumbnail$", "price" : "$190.00", "regPrice" : "", "salePrice" : "", "label": "none", "category" : "Shoes", "subcategory": "Cole Haan", "stock": 1, "dimension53" : "No" }

{ "451477213" : { "11 D Width": ["Brown/Navy"], "8.5 D Width": ["Brown/Navy"], "9.5 D Width": ["Brown/Navy"], "13 D Width": ["Brown/Navy"], "12 D Width": ["Brown/Navy"], "14 D Width": ["Brown/Navy"], "10.5 D Width": ["Brown/Navy"], "10 D Width": ["Brown/Navy"], "9 D Width": ["Brown/Navy"] } }

{ "id" : "451477213", "productName" : "Joseph Abboud Giorgio Plain Wing Tip Lace Ups", "productItem" : "41FR", "productDescription" : "Beautifully handcrafted, these fine leather lace-ups feature a woven vamp and plain wing tip. Fully leather lined. Contemporary last and positive fit. Long lasting outsole. Blucher lace up provides a little extra room in instep area. Genuine leather uppers. Spot clean. Imported.", "promoDescription" : "", "productUrl" : "http://www.gl-green.com/p/joseph-abboud-giorgio-plain-wing-tip-lace-ups", "productImageUrl" : "https://images.josbank.com/is/image/JosBank/41FR_99_JOSEPH_ABBOUD_HERITAGE_BROWN_NAVY_MAIN?$browse_thumbnail$", "productImageFullSize" : "https://images.josbank.com/is/image/JosBank/41FR_99_JOSEPH_ABBOUD_HERITAGE_BROWN_NAVY_MAIN?$browse_thumbnail$", "price" : "$150.00", "regPrice" : "", "salePrice" : "", "label": "none", "category" : "Shoes", "subcategory": "Joseph Abboud", "stock": 1, "dimension53" : "No" }

{ "450011313" : { "13 EEE Width": [ "Black", "Burgundy" ], "15 B Width": [ "Black", "Burgundy" ], "11.5 D Width": [ "Black", "Burgundy" ], "9 B Width": [ "Black", "Burgundy" ], "13 C Width": [ "Black", "Burgundy" ], "14 D Width": [ "Black", "Burgundy" ], "6.5 D Width": [ "Black", "Burgundy" ], "7.5 D Width": ["Black"], "10.5 D Width": [ "Black", "Burgundy" ], "12 B Width": [ "Black", "Burgundy" ], "10 EEE Width": [ "Black", "Burgundy" ], "13 E Width": [ "Black", "Burgundy" ], "10 E Width": ["Black"], "13 B Width": [ "Black", "Burgundy" ], "16 EEE Width": [ "Black", "Burgundy" ], "8 E Width": ["Burgundy"], "6 D Width": ["Black"], "7 D Width": ["Black"], "9 E Width": [ "Black", "Burgundy" ], "7.5 E Width": [ "Black", "Burgundy" ], "11.5 C Width": ["Burgundy"], "9.5 E Width": ["Burgundy"], "10 D Width": [ "Black", "Burgundy" ], "8 D Width": ["Black"], "6 EEE Width": [ "Black", "Burgundy" ], "11 D Width": [ "Black", "Burgundy" ], "6.5 EEE Width": ["Black"], "8.5 D Width": [ "Black", "Burgundy" ], "8.5 E Width": [ "Black", "Burgundy" ], "9.5 D Width": [ "Black", "Burgundy" ], "13 D Width": [ "Black", "Burgundy" ], "8 EEE Width": ["Burgundy"], "14 EEE Width": ["Black"], "15 EEE Width": ["Black"], "16 D Width": [ "Black", "Burgundy" ], "14 B Width": ["Burgundy"], "10.5 EEE Width": [ "Black", "Burgundy" ], "9 EEE Width": [ "Black", "Burgundy" ], "15 D Width": [ "Black", "Burgundy" ], "9.5 EEE Width": [ "Black", "Burgundy" ], "11 B Width": [ "Black", "Burgundy" ], "11.5 EEE Width": [ "Black", "Burgundy" ], "12 D Width": [ "Black", "Burgundy" ], "9.5 C Width": [ "Black", "Burgundy" ], "9 C Width": [ "Black", "Burgundy" ], "9.5 B Width": [ "Black", "Burgundy" ], "12 EEE Width": ["Black"], "9 D Width": [ "Black", "Burgundy" ], "11 E Width": ["Burgundy"], "11.5 B Width": ["Black"], "16 B Width": [ "Black", "Burgundy" ], "10.5 C Width": ["Burgundy"], "11 C Width": ["Burgundy"], "8.5 EEE Width": [ "Black", "Burgundy" ], "12 C Width": ["Burgundy"], "10 C Width": ["Black"], "11 EEE Width": [ "Black", "Burgundy" ], "11.5 E Width": [ "Black", "Burgundy" ] } }

{ "id" : "450011313", "productName" : "Johnston & Murphy Melton Oxfords", "productItem" : "4E5C", "productDescription" : "A classic cap toe defines these Oxford shoes, featuring the Optima system for all-day comfort. All-leather body, lining and outsole; cushioned footbed. Spot clean. Imported.", "promoDescription" : "", "productUrl" : "http://www.gl-green.com/p/johnston-murphy-melton-oxfords-4E5C", "productImageUrl" : "https://images.josbank.com/is/image/JosBank/4E5C_59_JOHNSTON_MURPHY_BURGUNDY_MAIN?$browse_thumbnail$", "productImageFullSize" : "https://images.josbank.com/is/image/JosBank/4E5C_59_JOHNSTON_MURPHY_BURGUNDY_MAIN?$browse_thumbnail$", "price" : "$179.00", "regPrice" : "", "salePrice" : "", "label": "none", "category" : "Shoes", "subcategory": "Johnston & Murphy", "stock": 1, "dimension53" : "No" }

{ "451078805" : { "11 D Width": ["Black"], "11.5 D Width": ["Black"], "8.5 D Width": ["Black"], "9.5 D Width": ["Black"], "13 D Width": ["Black"], "12 D Width": ["Black"], "10.5 D Width": ["Black"], "11 EE Width": ["Black"], "8 D Width": ["Black"], "10 D Width": ["Black"], "9 D Width": ["Black"], "10 EE Width": ["Black"] } }

{ "id" : "451078805", "productName" : "Johnston & Murphy Tabor Cap Toe Oxfords", "productItem" : "40MM", "productDescription" : "This stylish Oxford is crafted from rich calfskin, embellished with subtle stitching. A rubber sole and heel, and soft, breathable lining adds to its all-day comfort. Genuine leather. Spot clean. Imported.", "promoDescription" : "", "productUrl" : "http://www.gl-green.com/p/johnston-murphy-tabor-cap-toe-oxfords-40MM", "productImageUrl" : "https://images.josbank.com/is/image/JosBank/40MM_01_JOHNSTON_MURPHY_BLACK_MAIN?$browse_thumbnail$", "productImageFullSize" : "https://images.josbank.com/is/image/JosBank/40MM_01_JOHNSTON_MURPHY_BLACK_MAIN?$browse_thumbnail$", "price" : "", "regPrice" : "$135.00", "salePrice" : "$99.99", "label": "sale", "category" : "Shoes", "subcategory": "Johnston & Murphy", "stock": 1, "dimension53" : "No" }

{ "450014301" : { "9 EE Width": ["Black"], "11.5 D Width": ["Black"], "14 D Width": ["Black"], "10.5 D Width": ["Black"], "10 D Width": ["Black"], "10 EE Width": ["Black"], "12 EE Width": ["Black"], "11 D Width": ["Black"], "10.5 EE Width": ["Black"], "8.5 D Width": ["Black"], "9.5 D Width": ["Black"], "12 D Width": ["Black"], "13 D Width": ["Black"], "9.5 EE Width": ["Black"], "11 EE Width": ["Black"], "9 D Width": ["Black"] } }

{ "id" : "450014301", "productName" : "Jos. A. Bank Royal Formal Oxfords", "productItem" : "4HMJ", "productDescription" : "These fine Oxfords feature a plain toe and patent leather upper. Leather lined. Imported.", "promoDescription" : "", "productUrl" : "http://www.gl-green.com/p/jos-a-bank-royal-formal-oxfords", "productImageUrl" : "https://images.josbank.com/is/image/JosBank/4HMJ_01_JOSEPH_A_BANK_BLACK_MAIN?$browse_thumbnail$", "productImageFullSize" : "https://images.josbank.com/is/image/JosBank/4HMJ_01_JOSEPH_A_BANK_BLACK_MAIN?$browse_thumbnail$", "price" : "$125.00", "regPrice" : "", "salePrice" : "", "label": "none", "category" : "Shoes", "subcategory": "All Shoes", "stock": 1, "dimension53" : "No" }

{ "451477212" : { "11 D Width": [ "Burgundy", "Cognac" ], "8.5 D Width": ["Cognac"], "9.5 D Width": ["Cognac"], "12 D Width": [ "Burgundy", "Cognac" ], "10.5 D Width": [ "Cognac", "Navy" ], "10 D Width": [ "Burgundy", "Cognac", "Navy" ], "9 D Width": [ "Burgundy", "Cognac" ] } }

{ "id" : "451477212", "productName" : "Joseph Abboud Massimo Dress Lace Ups", "productItem" : "41FP", "productDescription" : "Beautiful and unique, these fine dress shoes feature a smooth one-piece upper with brogued, wingtip styling. Leather upper & fully lined. Long-lasting outsole. Spot clean. Genuine leather. Imported.", "promoDescription" : "", "productUrl" : "http://www.gl-green.com/p/joseph-abboud-massimo-dress-lace-ups", "productImageUrl" : "https://images.josbank.com/is/image/JosBank/41FP_59_JOSEPH_ABBOUD_HERITAGE_BURGUNDY_MAIN?$browse_thumbnail$", "productImageFullSize" : "https://images.josbank.com/is/image/JosBank/41FP_59_JOSEPH_ABBOUD_HERITAGE_BURGUNDY_MAIN?$browse_thumbnail$", "price" : "$150.00", "regPrice" : "", "salePrice" : "", "label": "none", "category" : "Shoes", "subcategory": "Joseph Abboud", "stock": 1, "dimension53" : "No" }

{ "450013551" : { "7 D Width": [ "Black", "Tan" ], "9 EE Width": [ "Black", "Tan" ], "11.5 D Width": [ "Black", "Tan" ], "13 EE Width": [ "Black", "Tan" ], "14 D Width": ["Tan"], "8.5 EE Width": [ "Black", "Tan" ], "7.5 D Width": [ "Black", "Tan" ], "10.5 D Width": [ "Black", "Tan" ], "8 D Width": [ "Black", "Tan" ], "15 D Width": [ "Black", "Tan" ], "10 D Width": [ "Black", "Tan" ], "10 EE Width": [ "Black", "Tan" ], "12 EE Width": [ "Black", "Tan" ], "11 D Width": [ "Black", "Tan" ], "8.5 D Width": [ "Black", "Tan" ], "10.5 EE Width": [ "Black", "Tan" ], "9.5 D Width": ["Tan"], "12 D Width": ["Tan"], "13 D Width": [ "Black", "Tan" ], "9.5 EE Width": [ "Black", "Tan" ], "11 EE Width": [ "Black", "Tan" ], "9 D Width": [ "Black", "Tan" ] } }

{ "id" : "450013551", "productName" : "Johnston & Murphy Conard Cap Toe Oxford", "productItem" : "4GHV", "productDescription" : "A classic, in style and construction, these fine cap-toe Oxfords have perforated details and fine stitching throughout. Bondwelt construction. Smooth Italian calfskin uppers. Full leather linings. Cushioned, leather-covered foot bed. Rubber outsole. 100% leather. Spot clean. Imported.", "promoDescription" : "", "productUrl" : "http://www.gl-green.com/p/johnston-murphy-conard-cap-toe-oxford-4GHV", "productImageUrl" : "https://images.josbank.com/is/image/JosBank/4GHV_16_JOHNSTON_MURPHY_TAN_MAIN?$browse_thumbnail$", "productImageFullSize" : "https://images.josbank.com/is/image/JosBank/4GHV_16_JOHNSTON_MURPHY_TAN_MAIN?$browse_thumbnail$", "price" : "$169.00", "regPrice" : "", "salePrice" : "", "label": "none", "category" : "Shoes", "subcategory": "Johnston & Murphy", "stock": 1, "dimension53" : "No" }

{ "450014139" : { "11.5 D Width": ["Tan"], "13 EE Width": ["Tan"], "14 D Width": ["Tan"], "10.5 D Width": ["Tan"], "8 D Width": ["Tan"], "10 D Width": ["Tan"], "10 EE Width": ["Tan"], "12 EE Width": ["Tan"], "11 D Width": ["Tan"], "8.5 D Width": ["Tan"], "10.5 EE Width": ["Tan"], "9.5 D Width": ["Tan"], "12 D Width": ["Tan"], "13 D Width": ["Tan"], "9.5 EE Width": ["Tan"], "11 EE Width": ["Tan"], "9 D Width": ["Tan"] } }

{ "id" : "450014139", "productName" : "Joseph Abboud Owings Cap Toe Oxfords", "productItem" : "4HFU", "productDescription" : "Classic and refined, these Oxfords by Joseph Abboud feature brougued medallion cap toes with additional brogued details on the vamp and around the ankle and heel. Uppers are made of fine Italian leather, with leather linings and a cushioned footbed. Full rubber outsoles for long lasting comfort. 100% leather. Spot clean. Imported.", "promoDescription" : "", "productUrl" : "http://www.gl-green.com/p/joseph-abboud-owings-cap-toe-oxfords-4HFU", "productImageUrl" : "https://images.josbank.com/is/image/JosBank/30178_024_main?$browse_thumbnail$", "productImageFullSize" : "https://images.josbank.com/is/image/JosBank/30178_024_main?$browse_thumbnail$", "price" : "$165.00", "regPrice" : "", "salePrice" : "", "label": "none", "category" : "Featured", "subcategory": "Ready for Anything", "stock": 1, "dimension53" : "No" }

{ "451250440" : { "11 D Width": [ "Black", "Brown" ], "9.5 D Width": ["Brown"], "13 D Width": [ "Black", "Brown" ], "12 D Width": [ "Black", "Brown" ], "10.5 D Width": [ "Black", "Brown" ], "9 D Width": [ "Black", "Brown" ] } }

{ "id" : "451250440", "productName" : "G. H. Bass Morrison Oxfords", "productItem" : "413A", "productDescription" : "Simply stylish, these classic Oxfords by G. H. Bass have a smooth, plain toe and four-eyelet lacing. They feature a cushioned insole, and slip-resistant outsole. Genuine leather. Spot clean. Imported.", "promoDescription" : "", "productUrl" : "http://www.gl-green.com/p/g-h-bass-morrison-oxfords", "productImageUrl" : "https://images.josbank.com/is/image/JosBank/413A_01_G_H_BASS_BLACK_MAIN?$browse_thumbnail$", "productImageFullSize" : "https://images.josbank.com/is/image/JosBank/413A_01_G_H_BASS_BLACK_MAIN?$browse_thumbnail$", "price" : "$110.00", "regPrice" : "", "salePrice" : "", "label": "none", "category" : "Shoes", "subcategory": "G. H. Bass", "stock": 1, "dimension53" : "No" }

{ "451504583" : { "11 D Width": ["Tan"], "8.5 D Width": ["Tan"], "9.5 D Width": ["Tan"], "13 D Width": ["Tan"], "12 D Width": ["Tan"], "10.5 D Width": ["Tan"], "10 D Width": ["Tan"], "9 D Width": ["Tan"] } }

{ "id" : "451504583", "productName" : "Rockport Windell Plain Toe Total Motion Lace-Up Shoes", "productItem" : "41HR", "productDescription" : "These casual lace-ups feature Total Motion technology with molded TPU stability plates for exceptional flexibility and stability. Removable EVA footbeds for hours of comfortable wear. The all leather upper is durable and breathable. Genuine leather. Plain toe. Spot clean. Imported.", "promoDescription" : "", "productUrl" : "http://www.gl-green.com/p/rockport-windell-plain-toe-total-motion-lace-up-shoes", "productImageUrl" : "https://images.josbank.com/is/image/JosBank/41HR_16_ROCKPORT_TAN_MAIN?$browse_thumbnail$", "productImageFullSize" : "https://images.josbank.com/is/image/JosBank/41HR_16_ROCKPORT_TAN_MAIN?$browse_thumbnail$", "price" : "$140.00", "regPrice" : "", "salePrice" : "", "label": "none", "category" : "Shoes", "subcategory": "Rockport", "stock": 1, "dimension53" : "No" }

{ "451225417" : { "13 EEE Width": [ "Black", "Burgundy" ], "11.5 D Width": [ "Black", "Burgundy" ], "14 D Width": ["Burgundy"], "10.5 EEE Width": ["Black"], "9 EEE Width": ["Black"], "10.5 D Width": [ "Black", "Burgundy" ], "10 EEE Width": ["Black"], "8 D Width": [ "Black", "Burgundy" ], "10 D Width": [ "Black", "Burgundy" ], "9.5 EEE Width": [ "Black", "Burgundy" ], "11 D Width": [ "Black", "Burgundy" ], "8.5 EEE Width": ["Burgundy"], "8.5 D Width": [ "Black", "Burgundy" ], "9.5 D Width": [ "Black", "Burgundy" ], "11.5 EEE Width": [ "Black", "Burgundy" ], "12 D Width": [ "Black", "Burgundy" ], "13 D Width": [ "Black", "Burgundy" ], "11 EEE Width": ["Black"], "14 EEE Width": ["Burgundy"], "12 EEE Width": ["Black"], "9 D Width": [ "Black", "Burgundy" ] } }

{ "id" : "451225417", "productName" : "Johnston & Murphy Bradford Cap Toe Oxfords", "productItem" : "40ZZ", "productDescription" : "These stylish cap-toe shoes by Johnston & Murphy feature bondwelt construction and brogued details on polished leather uppers. Soft sheepskin linings. Cushioned sheepskin-covered footbed. Leather outsole with rubber toplift. Spot clean. Imported.", "promoDescription" : "", "productUrl" : "http://www.gl-green.com/p/johnston-murphy-bradford-cap-toe-oxfords", "productImageUrl" : "https://images.josbank.com/is/image/JosBank/40ZZ_59_JOHNSTON_MURPHY_BURGUNDY_MAIN?$browse_thumbnail$", "productImageFullSize" : "https://images.josbank.com/is/image/JosBank/40ZZ_59_JOHNSTON_MURPHY_BURGUNDY_MAIN?$browse_thumbnail$", "price" : "$129.99", "regPrice" : "", "salePrice" : "", "label": "none", "category" : "Shoes", "subcategory": "Johnston & Murphy", "stock": 1, "dimension53" : "No" }

{ "450014500" : { "7 D Width": ["Tan"], "9 EE Width": ["Tan"], "11.5 D Width": ["Tan"], "14 D Width": ["Tan"], "10.5 D Width": ["Tan"], "8 D Width": ["Tan"], "10 D Width": ["Tan"], "15 D Width": ["Tan"], "11 D Width": ["Tan"], "8 EE Width": ["Tan"], "7 EE Width": ["Tan"], "8.5 D Width": ["Tan"], "7.5 EE Width": ["Tan"], "9.5 D Width": ["Tan"], "12 D Width": ["Tan"], "13 D Width": ["Tan"], "11 EE Width": ["Tan"], "9 D Width": ["Tan"] } }

{ "id" : "450014500", "productName" : "Cole Haan Lenox Hill Cap Toe Oxford", "productItem" : "4J6D", "productDescription" : "Sophisticated and understated, these cap-toe derbys will add the perfect finishing touch to your look. Leather lined. Cushioned footbed for all-day comfort. Full rubber outsole. Spot clean. Genuine leather uppers. Imported.", "promoDescription" : "", "productUrl" : "http://www.gl-green.com/p/cole-haan-lenox-hill-cap-toe-oxford", "productImageUrl" : "https://images.josbank.com/is/image/JosBank/4J6D_16_COLE_HAAN_TAN_MAIN?$browse_thumbnail$", "productImageFullSize" : "https://images.josbank.com/is/image/JosBank/4J6D_16_COLE_HAAN_TAN_MAIN?$browse_thumbnail$", "price" : "$198.00", "regPrice" : "", "salePrice" : "", "label": "none", "category" : "Shoes", "subcategory": "Cole Haan", "stock": 1, "dimension53" : "No" }

{ "451260235" : { "11 D Width": [ "Black/Ironstone", "Blue/Ironstone", "Ch Chestnut Nub", "Magnet Nubuck/P", "Woodbury", "Woodbury/Java" ], "11.5 D Width": [ "Blue/Ironstone", "Woodbury", "Woodbury/Java" ], "8.5 D Width": [ "Black/Ironstone", "Blue/Ironstone", "Ch Chestnut Nub", "Magnet Nubuck/P", "Woodbury", "Woodbury/Java" ], "9.5 D Width": [ "Blue/Ironstone", "Ch Chestnut Nub", "Magnet Nubuck/P", "Woodbury", "Woodbury/Java" ], "13 D Width": [ "Black/Ironstone", "Blue/Ironstone", "Magnet Nubuck/P", "Woodbury", "Woodbury/Java" ], "12 D Width": [ "Black/Ironstone", "Blue/Ironstone", "Ch Chestnut Nub", "Magnet Nubuck/P", "Woodbury", "Woodbury/Java" ], "14 D Width": [ "Ch Chestnut Nub", "Magnet Nubuck/P", "Woodbury", "Woodbury/Java" ], "7.5 D Width": ["Woodbury"], "10.5 D Width": [ "Black/Ironstone", "Blue/Ironstone", "Ch Chestnut Nub", "Magnet Nubuck/P", "Woodbury", "Woodbury/Java" ], "8 D Width": ["Woodbury"], "15 D Width": [ "Ch Chestnut Nub", "Magnet Nubuck/P" ], "10 D Width": [ "Black/Ironstone", "Blue/Ironstone", "Ch Chestnut Nub", "Magnet Nubuck/P", "Woodbury", "Woodbury/Java" ], "9 D Width": [ "Black/Ironstone", "Blue/Ironstone", "Ch Chestnut Nub", "Magnet Nubuck/P", "Woodbury", "Woodbury/Java" ] } }

{ "id" : "451260235", "productName" : "Cole Haan Original Grand Wingtip Oxfords", "productItem" : "414T", "productDescription" : "These classic wingtips have a sporty feel with a soft rubber outsole for added comfort. Smooth leather with smart brogue details on the upper provide a polished look. Cushioned insole. Leather and manmade lining. Imported.", "promoDescription" : "", "productUrl" : "http://www.gl-green.com/p/cole-haan-original-grand-wingtip-oxfords", "productImageUrl" : "https://images.josbank.com/is/image/JosBank/414T_03_MAGNET_NUBUCK_P_MAIN?$browse_thumbnail$", "productImageFullSize" : "https://images.josbank.com/is/image/JosBank/414T_03_MAGNET_NUBUCK_P_MAIN?$browse_thumbnail$", "price" : "$150.00", "regPrice" : "", "salePrice" : "", "label": "none", "category" : "Shoes", "subcategory": "Cole Haan", "stock": 1, "dimension53" : "No" }

{ "451260696" : { "11 D Width": [ "Black", "Woodbury" ], "8.5 D Width": [ "Black", "Woodbury" ], "9.5 D Width": [ "Black", "Woodbury" ], "13 D Width": [ "Black", "Woodbury" ], "12 D Width": [ "Black", "Woodbury" ], "10.5 D Width": [ "Black", "Woodbury" ], "10 D Width": [ "Black", "Woodbury" ], "9 D Width": [ "Black", "Woodbury" ] } }

{ "id" : "451260696", "productName" : "Cole Haan Watson Casual Wingtip Oxfords", "productItem" : "414W", "productDescription" : "These classic wingtip Oxfords feature brogued detailing on the toes and vamp, and a softly cushioned insole. Suede and leather lined. Lace up. Genuine leather uppers. Spot clean. Imported.", "promoDescription" : "", "productUrl" : "http://www.gl-green.com/p/cole-haan-watson-casual-wingtip-oxfords", "productImageUrl" : "https://images.josbank.com/is/image/JosBank/414W_16_COLE_HAAN_WOODBURY_MAIN?$browse_thumbnail$", "productImageFullSize" : "https://images.josbank.com/is/image/JosBank/414W_16_COLE_HAAN_WOODBURY_MAIN?$browse_thumbnail$", "price" : "", "regPrice" : "$150.00", "salePrice" : "$109.00", "label": "sale", "category" : "Shoes", "subcategory": "Cole Haan", "stock": 1, "dimension53" : "No" }

{ "451339069" : { "11 D Width": [ "Black", "Tan" ], "8.5 D Width": [ "Black", "Tan" ], "9.5 D Width": [ "Black", "Tan" ], "13 D Width": [ "Black", "Tan" ], "12 D Width": [ "Black", "Tan" ], "10.5 D Width": [ "Black", "Tan" ], "10 D Width": [ "Black", "Tan" ], "9 D Width": [ "Black", "Tan" ] } }

{ "id" : "451339069", "productName" : "J. Murphy by Johnston & Murphy Harmon Plain Toe", "productItem" : "41D8", "productDescription" : "Crafted from soft, fine leather this blucher lace-up is an ideal dress shoe for many occasions. Bondwelt construction. Genuine calf leather upper. Leather outsole with non-slip rubber inserts. Spot clean. Imported.", "promoDescription" : "", "productUrl" : "http://www.gl-green.com/p/j-murphy-by-johnston-murphy-harmon-plain-toe", "productImageUrl" : "https://images.josbank.com/is/image/JosBank/41D8_01_J_MURPHY_BLACK_MAIN?$browse_thumbnail$", "productImageFullSize" : "https://images.josbank.com/is/image/JosBank/41D8_01_J_MURPHY_BLACK_MAIN?$browse_thumbnail$", "price" : "$150.00", "regPrice" : "", "salePrice" : "", "label": "none", "category" : "Featured", "subcategory": "Ready for Anything", "stock": 1, "dimension53" : "No" }

{ "451471227" : { "11 D Width": [ "Black", "Cognac" ], "11.5 D Width": [ "Black", "Cognac" ], "8.5 D Width": ["Black"], "9.5 D Width": ["Black"], "13 D Width": [ "Black", "Cognac" ], "12 D Width": [ "Black", "Cognac" ], "14 D Width": [ "Black", "Cognac" ], "10.5 D Width": [ "Black", "Cognac" ], "10 D Width": [ "Black", "Cognac" ], "9 D Width": [ "Black", "Cognac" ] } }

{ "id" : "451471227", "productName" : "Florsheim Postino Cap Toe Oxfords", "productItem" : "41F9", "productDescription" : "These classic Oxfords from Florsheim feature textured and smooth fine leather uppers. Leather lining. Fully cushioned footbed with leather footbed cover. Rubber sole with Flexsole technology. Spot clean. Imported.", "promoDescription" : "", "productUrl" : "http://www.gl-green.com/p/florsheim-postino-cap-toe-oxfords", "productImageUrl" : "https://images.josbank.com/is/image/JosBank/41F9_16_FLORSHEIM_COGNAC_MAIN?$browse_thumbnail$", "productImageFullSize" : "https://images.josbank.com/is/image/JosBank/41F9_16_FLORSHEIM_COGNAC_MAIN?$browse_thumbnail$", "price" : "", "regPrice" : "$110.00", "salePrice" : "$99.00", "label": "sale", "category" : "Shoes", "subcategory": "Florsheim", "stock": 1, "dimension53" : "No" }

{ "451247894" : { "11 D Width": ["Antiqued Brown"], "11.5 D Width": ["Antiqued Brown"], "8.5 D Width": ["Antiqued Brown"], "9.5 D Width": ["Antiqued Brown"], "13 D Width": ["Antiqued Brown"], "12 D Width": ["Antiqued Brown"], "14 D Width": ["Antiqued Brown"], "10.5 D Width": ["Antiqued Brown"], "8 D Width": ["Antiqued Brown"], "15 D Width": ["Antiqued Brown"], "10 D Width": ["Antiqued Brown"], "9 D Width": ["Antiqued Brown"] } }

{ "id" : "451247894", "productName" : "Joseph Abboud Essex Cap Toe Oxfords", "productItem" : "412W", "productDescription" : "These uniquely styled cap-toe Oxfords by Joseph Abboud feature a textured toe and a smooth, polished vamp. Genuine leather. Textured cap-toe with whip stitched edge. Stained tunit soles. Spot clean. Imported.", "promoDescription" : "", "productUrl" : "http://www.gl-green.com/p/joseph-abboud-essex-cap-toe-oxfords", "productImageUrl" : "https://images.josbank.com/is/image/JosBank/412W_40_JOSEPH_ABBOUD_HERITAGE_ANTIQUED_BROWN_MAIN?$browse_thumbnail$", "productImageFullSize" : "https://images.josbank.com/is/image/JosBank/412W_40_JOSEPH_ABBOUD_HERITAGE_ANTIQUED_BROWN_MAIN?$browse_thumbnail$", "price" : "$125.00", "regPrice" : "", "salePrice" : "", "label": "none", "category" : "Featured", "subcategory": "Ready for Anything", "stock": 1, "dimension53" : "No" }

{ "451262950" : { "11 D Width": ["Tan"], "8.5 D Width": ["Tan"], "9.5 D Width": ["Tan"], "13 D Width": ["Tan"], "12 D Width": ["Tan"], "10.5 D Width": ["Tan"], "10 D Width": ["Tan"], "9 D Width": ["Tan"] } }

{ "id" : "451262950", "productName" : "J. Murphy By Johnston & Murphy Wingtip Blucher Shoes", "productItem" : "416P", "productDescription" : "These classic wingtips from J. Murphy By Johnston and Murphy feature soft calfskin uppers with classic brogued wingtip details throughout. Leather outsole. Leather lining. Bondwelt construction. Calf leather upper. Spot clean. Imported.", "promoDescription" : "", "productUrl" : "http://www.gl-green.com/p/j-murphy-by-johnston-murphy-wingtip-blucher-shoes", "productImageUrl" : "https://images.josbank.com/is/image/JosBank/416P_16_J_MURPHY_TAN_MAIN?$browse_thumbnail$", "productImageFullSize" : "https://images.josbank.com/is/image/JosBank/416P_16_J_MURPHY_TAN_MAIN?$browse_thumbnail$", "price" : "", "regPrice" : "$150.00", "salePrice" : "$109.00", "label": "sale", "category" : "Featured", "subcategory": "Ready for Anything", "stock": 1, "dimension53" : "No" }

{ "451533563" : { "11 D Width": ["Dark Brown"], "8.5 D Width": ["Dark Brown"], "9.5 D Width": ["Dark Brown"], "13 D Width": ["Dark Brown"], "12 D Width": ["Dark Brown"], "10.5 D Width": ["Dark Brown"], "10 D Width": ["Dark Brown"], "9 D Width": ["Dark Brown"] } }

{ "id" : "451533563", "productName" : "Joseph Abboud Barry Side Zip Boot", "productItem" : "41NJ", "productDescription" : "A great look for both weekday and weekend wear, these Italian-made boots feature leather uppers, cap toes, and brogued detailing. The lace-up boots also have side zippers for easy on-and-off. Cushioned bands around the tops provide added comfort. Leather uppers with cushioned insoles. Leather lining and manmade outsoles. Imported.", "promoDescription" : "", "productUrl" : "http://www.gl-green.com/p/joseph-abboud-barry-side-zip-boot", "productImageUrl" : "https://images.josbank.com/is/image/JosBank/41NJ_40_GIOVACCHINI_DARK_BROWN_MAIN?$browse_thumbnail$", "productImageFullSize" : "https://images.josbank.com/is/image/JosBank/41NJ_40_GIOVACCHINI_DARK_BROWN_MAIN?$browse_thumbnail$", "price" : "$180.00", "regPrice" : "", "salePrice" : "", "label": "none", "category" : "Shoes", "subcategory": "Giovacchini", "stock": 1, "dimension53" : "No" }

{ "451105493" : { "9 EE Width": [ "Black", "Tan" ], "14 D Width": [ "Black", "Tan" ], "10.5 D Width": [ "Black", "Tan" ], "10 D Width": [ "Black", "Tan" ], "10 EE Width": [ "Black", "Tan" ], "12 EE Width": [ "Black", "Tan" ], "11 D Width": [ "Black", "Tan" ], "10.5 EE Width": [ "Black", "Tan" ], "8.5 D Width": [ "Black", "Tan" ], "9.5 D Width": [ "Black", "Tan" ], "12 D Width": [ "Black", "Tan" ], "13 D Width": [ "Black", "Tan" ], "9.5 EE Width": [ "Black", "Tan" ], "11 EE Width": [ "Black", "Tan" ], "9 D Width": [ "Black", "Tan" ] } }

{ "id" : "451105493", "productName" : "Rockport Essential Details Apron Toe Oxfords", "productItem" : "40TW", "productDescription" : "A dress-casual classic, these Oxfords feature a finely stitched apron toe upper, in smooth polished leather. The waterproof construction makes for practical, comfortable wear. 100% leather. Imported.", "promoDescription" : "", "productUrl" : "http://www.gl-green.com/p/rockport-essential-details-apron-toe-oxfords", "productImageUrl" : "https://images.josbank.com/is/image/JosBank/40TW_01_ROCKPORT_BLACK_MAIN?$browse_thumbnail$", "productImageFullSize" : "https://images.josbank.com/is/image/JosBank/40TW_01_ROCKPORT_BLACK_MAIN?$browse_thumbnail$", "price" : "", "regPrice" : "$130.00", "salePrice" : "$99.00", "label": "sale", "category" : "Shoes", "subcategory": "Rockport", "stock": 1, "dimension53" : "No" }

{ "451301454" : { "11 D Width": ["Tan"], "8.5 D Width": ["Tan"], "9.5 D Width": ["Tan"], "13 D Width": ["Tan"], "12 D Width": ["Tan"], "14 D Width": ["Tan"], "10.5 D Width": ["Tan"], "10 D Width": ["Tan"], "9 D Width": ["Tan"] } }

{ "id" : "451301454", "productName" : "Joseph Abboud Wingtip Oxfords", "productItem" : "41CT", "productDescription" : "With laser etched wingtip details, these fine leather Oxfords are comfortable classics. Leather linings. Slip on. Wingtip. Cushioned insole. Genuine leather. Man-made outsole. Spot clean. Imported.", "promoDescription" : "", "productUrl" : "http://www.gl-green.com/p/joseph-abboud-wingtip-oxfords-41CT", "productImageUrl" : "https://images.josbank.com/is/image/JosBank/41CT_16_JOSEPH_ABBOUD_HERITAGE_TAN_MAIN?$browse_thumbnail$", "productImageFullSize" : "https://images.josbank.com/is/image/JosBank/41CT_16_JOSEPH_ABBOUD_HERITAGE_TAN_MAIN?$browse_thumbnail$", "price" : "$125.00", "regPrice" : "", "salePrice" : "", "label": "none", "category" : "Shoes", "subcategory": "Joseph Abboud", "stock": 1, "dimension53" : "No" }
Related Products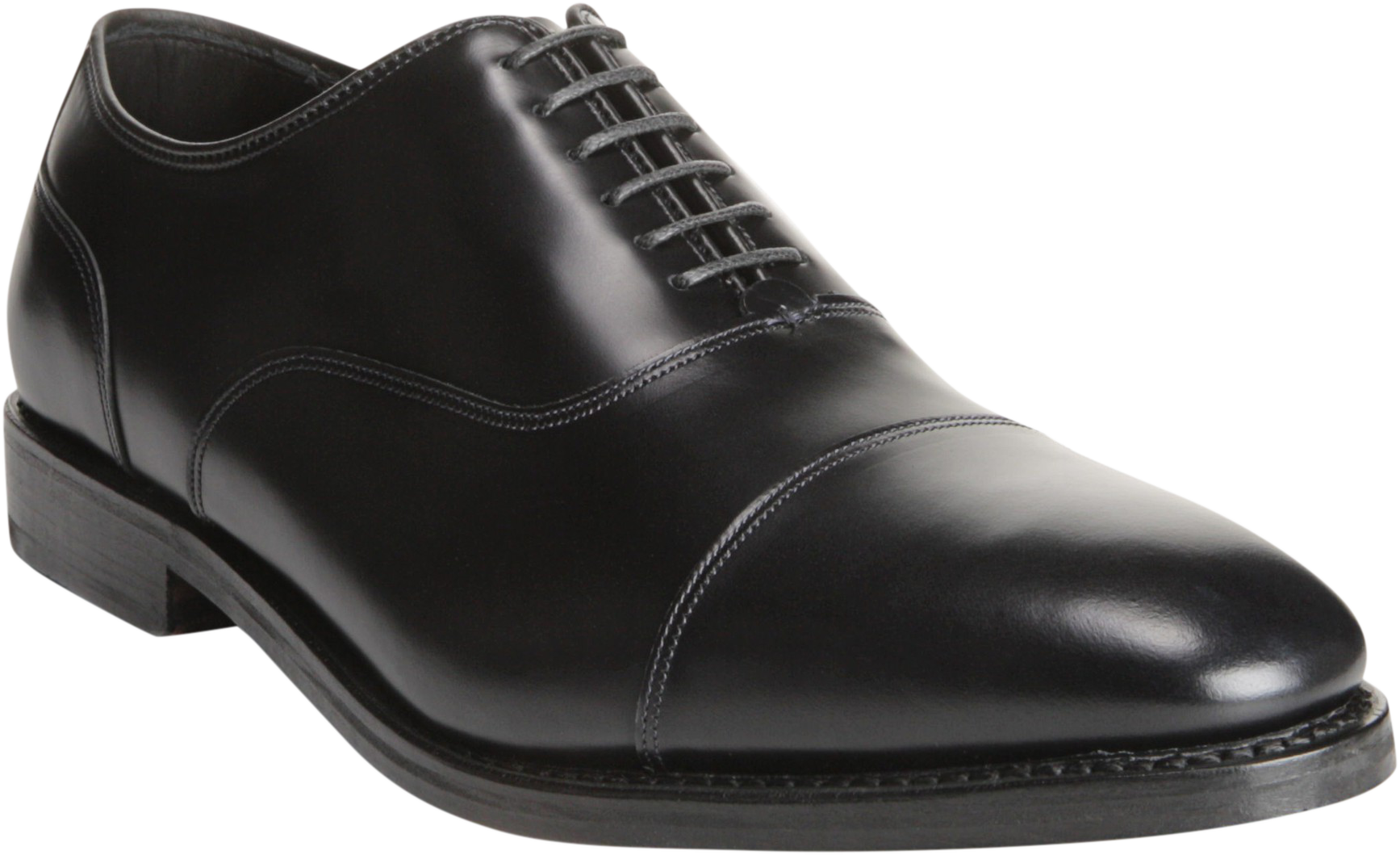 Description:
Featuring a fine genuine leather upper, these smooth cap-toe Oxfords by Allen Edmonds are a classic addition to your look. Six-eye lacing. Fully leather lined. ShockForm? insole. Speed welt construction on a leather sole. Genuine leather upper. Spot clean. Made ...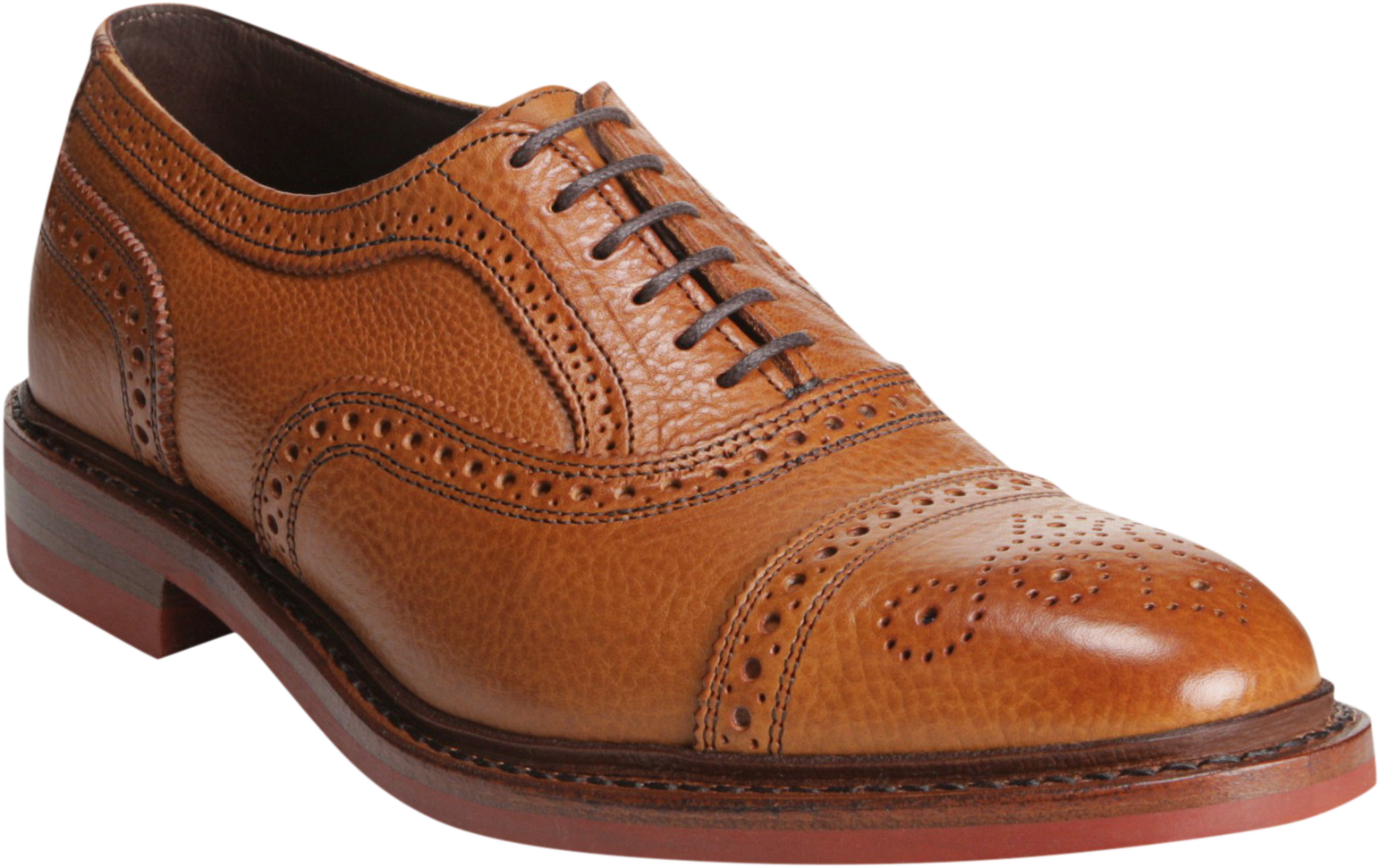 Description:
Finely detailed with broguing throughout, these cap-toe Oxfords complete a classic dress-wear or professional look stylishly. Six-eye lacing. Durable Dainite rubber sole. Poron insole. Genuine leather upper. Spot clean. Made in USA.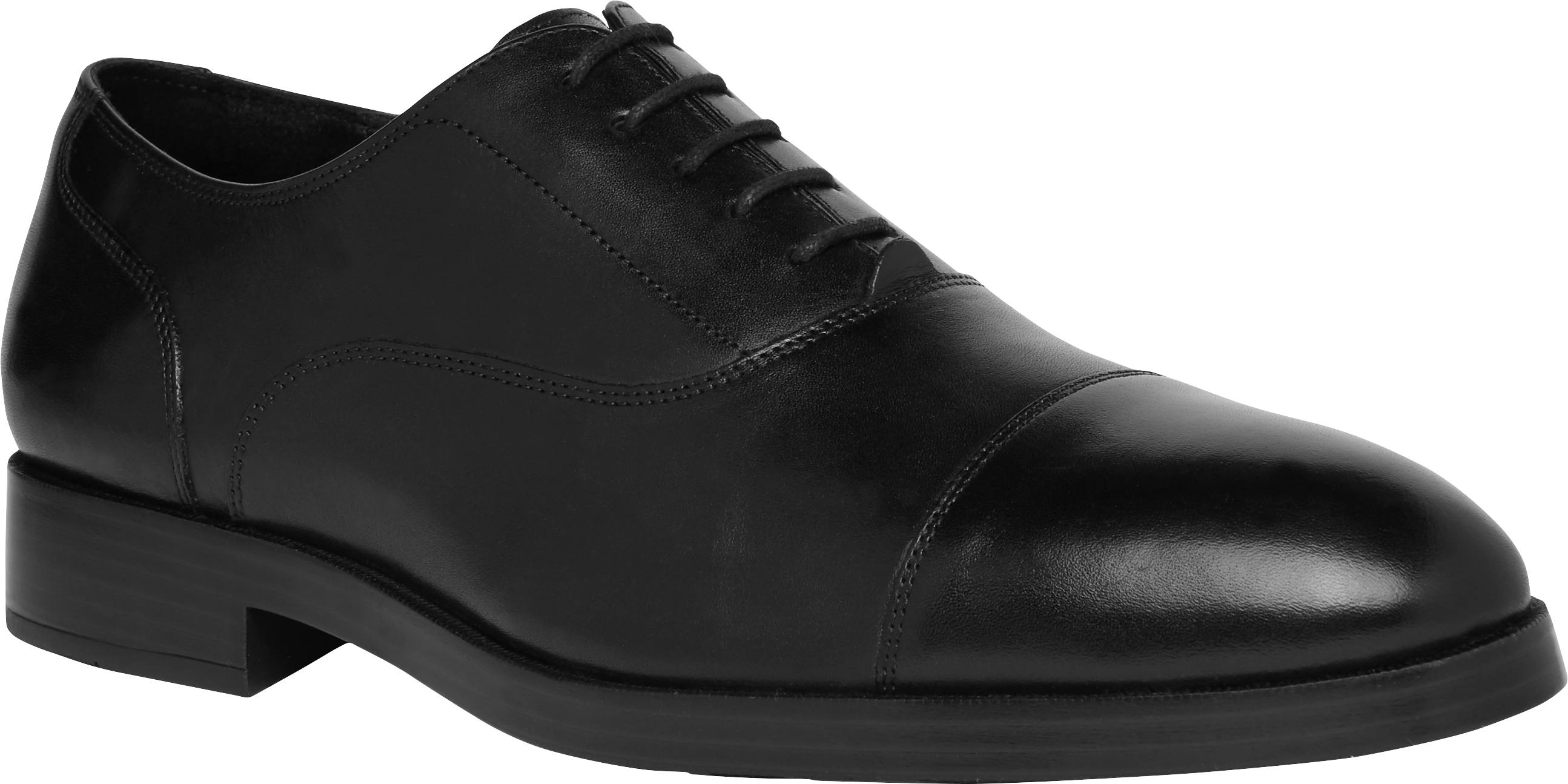 Description:
These elegant and dressy Oxfords have smooth polished leather uppers and cap-toe styling. Lined in leather and fabric. Foam cushioned insole that is light and flexible. Rubber outsole. Leather veneer on heel and sole edge for a classic look. Spot ...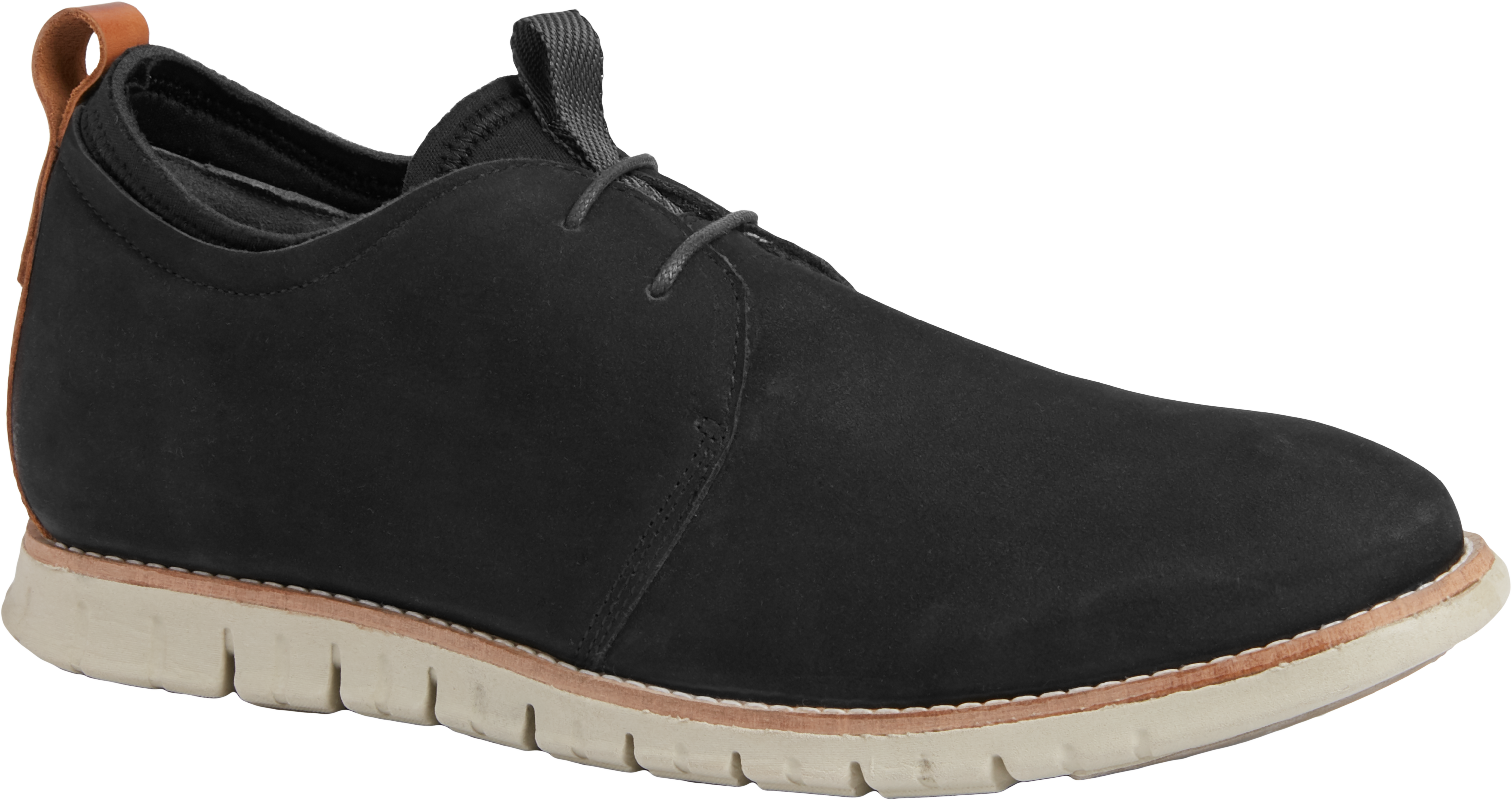 Description:
In soft, supple suede, these lace-up oxfords from HP by Hush Puppies are a casual menswear favorite. Detailed for stylish comfort, they have cushioned insoles and flexible segmented outsoles in a contrasting color. Genuine suede leather upper. Manmade outsole. Spot ...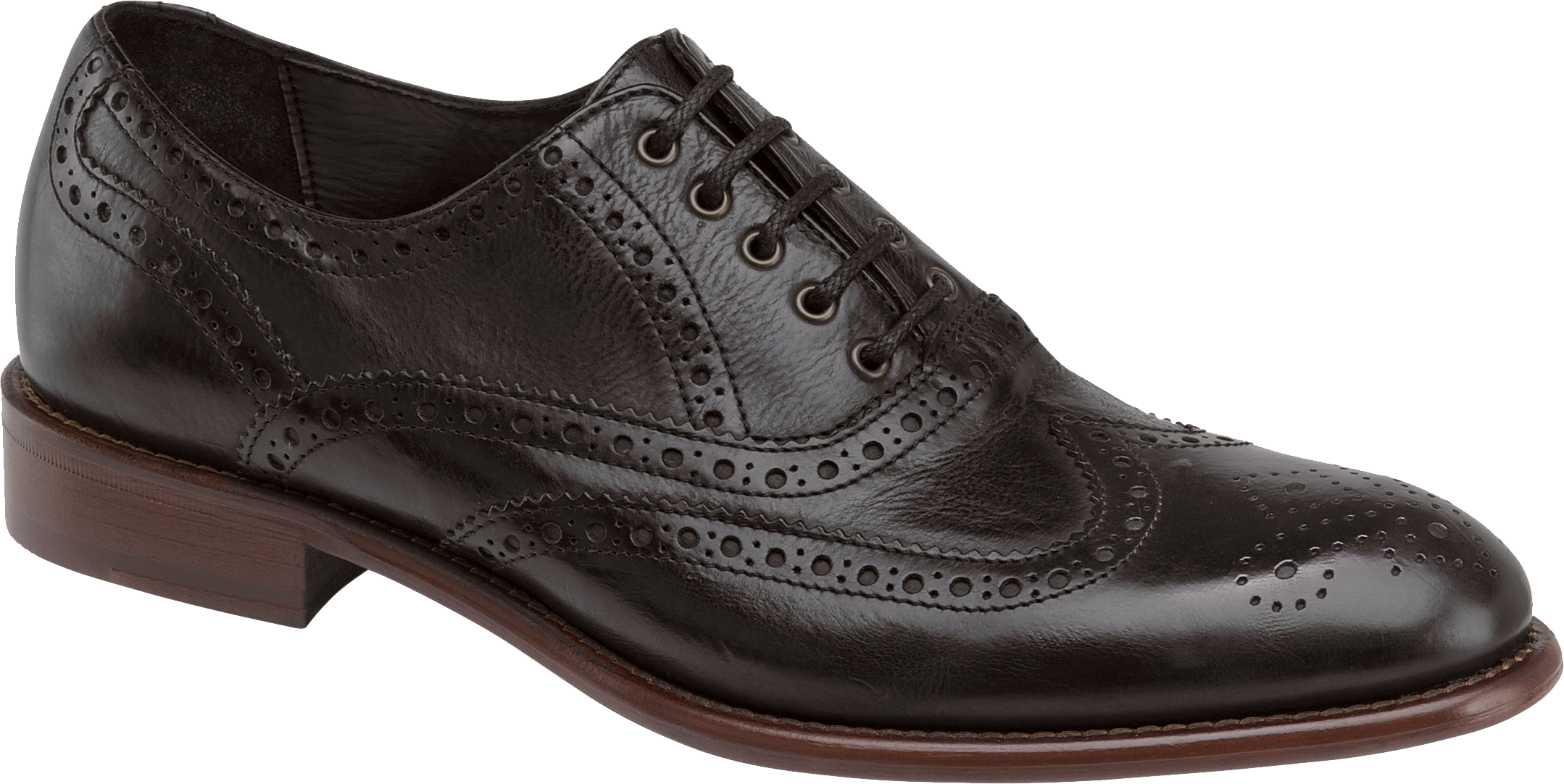 Description:
These classic Oxfords feature fine wingtip detailing in genuine leather. They have a tubular moccasin construction that imparts extreme flexibility. Soft sheepskin linings and full length padded footbeds with sheepskin coverings provide plush comfort throughout your day. Spot clean. Genuine ...